San Mateo County residents should let all of Silicon Valley know that this behavior is not appreciated.
I think these tweets tell the real story of what a leader is. Foster City should be speaking up.
Be full of wonder … @zoox @xyzstudios@wearecrayon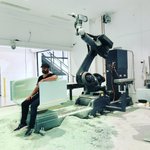 Cheers to the most legendary crew, ever.

"I can't seem to find the right words for what's happened. Please know that the impact you've had here, on all of us, is incredible and irreplaceable. I'm grateful to know you and to have worked with you. Thinking of you through all of this."

"Tim, we have been friends since the call from Melbourne and still are in my book. I have worked in an industry filled with so called visionaries for 25 years. The lesson I have learned is there are less than I can count on one hand. You're on the hand by far."

"You'll always be my favourite boss. Even when you're not my boss."

"Your firing is shady. I came to zoox because I was thrilled to work on the project you created. I heard you say often: "we are doing it because it's the right thing to do." A leader choosing actions that are right instead of easy/cheap is rare and you were an excellent example."

"It's weird driving in today remembering that yesterday actually happened. Thank you for treating everyone at Zoox, from coordinators to VPs, as your friend. I'm grateful for having had almost 2 years working for you… this sucks and my heart is breaking"

"Hi Tim, I'm sure you are getting a flood of messages right now. I just want to let you know that I enjoyed every moment of getting to work with you. You are a visionary and the lessons I've learned under your mentorship will stay with me for life."

"Hey Tim. It feels strange to reach out to you like this. I really liked working with you, for Zoox. I would not be here wouldn't you have had that vision and iron will to make it a reality. It's you who allowed me to make this amazing journey and change in my life possible."

"I am not sure how I am supposed to work for a company where my creative mentor for 3 years, no longer works."

"Tim… Its been just a few months since I joined the Zoox family… Honestly, you don't know how much you've inspired me just with your talks.. Especially after listening to you during Zoox connect, I strongly believed. I sincerely wish you're back with us to keep inspiring us"

"Tim, I'm not done making magic. Let me know when it's time for the next adventure. I'll follow you into battle anywhere."

"So grateful to having been at leastpart of the ride I have huge respect for you. You are a truly visionary, not on par with obviously the part of the company that could make such decision. Sending you lots of supporting energy"

"Hi Tim, I am deeply shocked about the news at Zoox. Sadly people making this decision are not acting from their heart or passion, but exactly like you said, from fear. So sorry for the rest of the awesome crew and for the future if Zoox."

"Dude I still can't believe that happened today. My thoughts are with you man, this really bites. I'm still in shock. I'm really sorry to see it play out this way"

"Horrified at the news tim. We're here if you need us. You are the core of Zoox. Madness."

"I still remember the day when you interviewed me on the park benches next to the firehouse. You have been an inspiration and a positive force in my life. Please let us know if you need anything."

"Tim…. Its been a total joy working with you! I'll keep pursuing your vision 100%. It and you are the reason I joined and continue to work my ass off. Keep on keeping on, brother."

"It's been a pleasure working with you, I was enamored by the idea of Zoox and it was why I chose to join the wild ride"

"Hey Tim, I was shocked to hear the news, I can't imagine what it must feel like. I'm certain you will land on your feet – your vision, intellect, and determination got you and us this far."

"Well that's a load of cosmic rubbish. Sometimes I hate Silicon Valley."

"Could the board rehire you in three months because they can't do Zoox without you? Could you change your last name again, wear a different hat, then you submit your application and resume to talent@zoox.com?"

"Glad you're ok and surrounded by your followers. Nobody will ever replace you."

"TIM!! I'm so sorry. I'm in shock. I can't even imagine how things are for you. I hope you are ok. Please let me know if I can do ANYTHING!"

"My dear son, no matter what happens I am so proud of you and so honoured that you are my son. I am 100% rock solid with you and for you. With all my love, Daddo xxx"

"Please let me know if I can do anything for you! I will not be able to believe it! I am sorry! We are on the way!"

"Sad news – it was your vision that attracted everyone and made Zoox what it is."

"Crew's on their way. I'll head back up this evening and come by… where ever you'll be at."

"I have no words. Just got off the call. You dreamed up this company, you built this company, you brought me into a role that was super close to you and trusted me to see it through. The creative team is your family and I'm here to chat, drink, etc with you when you're ready."

"Hi, I'm sorry about what is happening, I wish I could be there with you. I'll be back in town Sunday, let me know when you want to catch up soon."

"There is no point in putting a disco ball in the elevator now. If you're not the CEO of Zoox – nobody will have as much fun. I am in complete shock and sad. Are you ok?"

"Would love to grab a beer with you at any time Tim. You are a true visionary. A sad day for sure."

"For what it is worth, you were the reason I came to Zoox. I would love to work with you again. Please let me know if there is anything that I can do or help with in the future."

Drinks at my house 5:30pm team.

By Michael G. Stogner