By Michael G. Stogner
This is just one reason San Mateo County News.com is Endorsing Rishi Kumar for Congress.
"Rishi Kumar is the real deal, It's that simple. Just ask yourself of all of the San Mateo County Elected Officials and Candidates for Offices in this next election, how many are willing to take simple stances for justice? How many are running for ethics-in-politics? Rishi Kumar will fight for the people and will never sell out. You can trust Rishi to get things done!"
Sock Pow Zock! Holy Batmobile and Misuse of Power Caper!
San Mateo County Sheriff spends taxpayer money, dispatching deputies to browbeat a Batmobile manufacturer in Indiana

KEY POINTS:
San Mateo County Sheriff dispatched a squad of deputies to Indiana over a local business dispute. This wasted taxpayer dollars and caused a social media furor
Rishi has always called out these transgressions, whether in the recent case of the Valley Water Board or Anna Eshoo's misleading claims regarding her legislative record
Rishi's run is about ethics in politics, and he will always take action to back up his words
This draws a stark contrast between Anna Eshoo and Rishi Kumar (there are no Republicans on the November ballot), a difference that will help you cast your vote this November!
Truth can be stranger than fiction, and the tale of the San Mateo County Sheriff dispatching a squad of local deputies over 2000 miles away to browbeat a builder of replica Batmobiles in Indiana (allegedly on behalf of a friend in Atherton) seemed like something out of a cartoon. Or was it just San Mateo County politics as usual?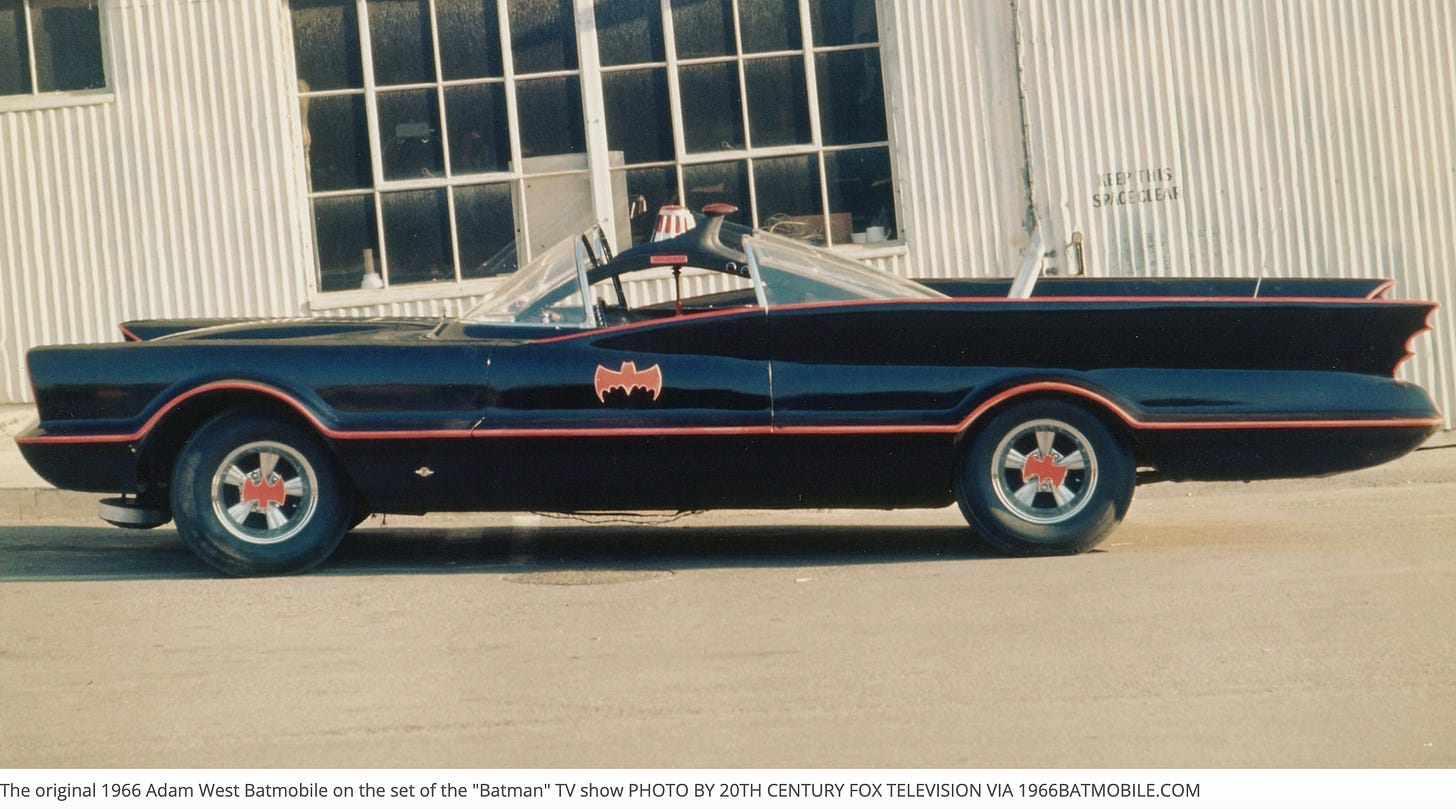 Sheriff Carlos G. Bolanos had just lost to challenger Captain Christina Corpus in the June primary election, but as a lame duck, Sheriff Bolanos committed an serious violation of ethical principles. Allegedly doing a favor for a friend, Sheriff Bolanos misspent taxpayer dollars to crowbar a minor business dispute into criminal court. It is time for Sheriff Bolanos to resign and help the county put this embarrassment behind it.
Rishi Kumar has made it a top priority to scrub our government clean of corruption no matter the party affiliation or allies of those in question. The Bolanos Batmobile scandal exceeds the limits of what we as a community can permit. This is an outrageous example of petty corruption in our district. Rishi has proved his willingness to stand against unsavory practices and corrupt politicians, opposing Santa Clara Valley Water District Measure A and calling for the resignation of four board members after they disingenuously extended their eligibility to four consecutive terms, while spending $3.2 million of taxpayer dollars.
Rishi's anti-corruption stance contrasts sharply with incumbent Anna Eshoo's history of selling out to Big Pharma. She is the U.S. Congress's largest recipient of money from the pharmaceutical industry, and she has failed to take action on healthcare reform that might cut into Big Pharma's profits. Eshoo shamelessly claims the achievements of others in order to gain political power, pointing to 45 bills she supposedly "passed" during her time in office. Only four of these (all trivial) were actually sponsored by her.
Rishi will always reject money from Special Interest groups in his campaign. He will only accept money from people like you, and this pledge will never be broken. On the city council, he has always rejected land-developer money.
As a Representative, Rishi will be in a position to bring real change. He is a beacon of hope, fighting against the corrupt practices of selfish politicians. For your interests, not special interests – and never turning a blind eye to corruption.
Sincerely,
Rishi Kumar, U.S. House of Representative, district 16 candidate.